I received an email from a regular customer. AND IT SICKENS ME TO THE CORE!!!!!





I love my dogs so much, they are MORE THAN simply a friend to me. They are my furry kids, part of my family and my most precious treasures. Dogs DO NOT REQUIRE you to give them material goods, all they seek is a home and people who love them. Both my dogs are very easy to care for, they are toilet trained and well-mannered (i.e do not beg for food, do not pounce on you etc etc.) They do not require much except for the many hugs and kisses I shower upon them daily and of course, the necessities like food and water. And the

UNCONDITIONAL LOVE

that my dogs have for me is

PRICELESS!!!!






My precious shih tzu....
Its amazing but she's 10 years old this year!! =)
Ok, I have to admit that my shih tzu requires more than the usual food, water, vitamins, eye drops, lots of time just combing her hair because she likes it in a certain style, ribbons for her top-notch, tons of conditioner, BUCKETS of praise and her favourite toothpaste! And we have to tolerate her "talking" to us IF we do not do things HER WAY. =p BUT she is still a bundle of joy!!! lolx.... =)
BUT PEOPLE WHO ONLY REAR DOGS TO PROFIT FROM THEM LIKE THESE PUPPY MILLS OWNERS.... DESERVE TO BE TREATED THE SAME WAY THAT THEY TREAT THEIR DOGS!!!! OWNERS OF PUPPY MILLS DESERVE TO BE CAGED AND MATED WITHOUT CONSISTENT FOOD AND WATER, AND LEFT TO DIE WHEN THEY ARE OLD AND USELESS!!!!!
These are places that breed dogs for profit, like chickens, in extremely inhuman conditions. The dogs are locked in small cages without proper roof and flooring, they spend their entire lives this way, without any kindly human contact and consistent food and water and proper sanitation . A
puppy
mill is a
puppy
factory. It is hell for the dogs.
There were cases where the operators purposely broke the jaws of the mother dogs so they cannot feed on the puppies (as they are so hungry). It is also not rare to find dead dogs inside the cages. You don't have to be a rocket scientist to figure out what kind of puppies will be produced in such deplorable circumstances. If your
puppy
has a host of problems, it is not impossible that it had come from a
puppy
mill.
Puppy
mill puppies are hard to raise, as they often grow up nervous and distrustful.
These
puppy
mill operators do not care about breed standards and the quality of their puppies; all they want is money. Hence, they will happily breed mothers and sons, fathers and daughters, sisters and brothers. This in-breeding cause genetic deformities in the off springs which are not visible during
puppy
hood. However, after some time, you will find yourself visiting the vet to fix all kinds of problems. You might even end up in the clinic yourself as inbred dogs are often aggressive and prone to bite.
Many
puppy
buyers complain that the dogs they bought turned out to be not pedigrees as claimed by the pet shops. Another common complaint is after paying for the
puppy
, it is then that they were told to pay extra few hundred dollars to obtain the "pedigree" certificate (actually the breed certificate) and when they got it, they are still not sure if the puppies are indeed really pedigrees as the father and the mother of the puppies are not stated.
Unless you want it for certain reasons,
a pedigree or breed certificate does not mean much. However, it does help the pet shops to "promote" the sale of the puppies. So don't be so naive to believe a piece of paper will guarantee the quality of the
puppy
. After all, do you really need a friend with "paper qualifications"?
In Singapore, many novice dog owners want it because they want to show their dogs or they see it as an "investment" so they can ask for higher prices when they
decide to sell their dogs later (wishful thinking).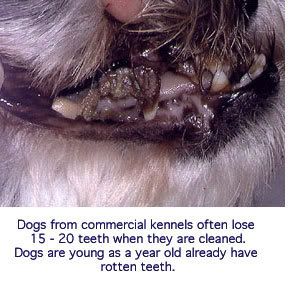 The dogs are kept in small wire cages for their entire lives. They are almost never allowed out. They never touch solid ground or grass to run and play.
Many dogs lose feet and legs when they are caught in the wire floors of the cages and cut off as the dog struggles to free themselves.
Being a

true dog lover

,please do not support such unethical practices.
Do help in the shrinkage of such atrocities so that more dogs in future will not have to suffer. Despite the certificates or prices that are offered to you, now you know what atrocities goes on behind these closed doors.