FEELING VERY BLOATED..... =p

after continuous feasting its time to go on a diet.... bleah~

Drove mummy to Shangri-La yesterday, throughout the journey she kept asking: "Eh where are we going?"

Standard reply : "Bring u go sell."

hahaha...=p

Dinner was fab as usual... here is a peek at what i ate... yeah i know i know i am allegric to prawns BUT CANNOT tahan la... look so juicy can... haha came home and took anti-allegric pills.. =p

The star of the day.... mummy dearest...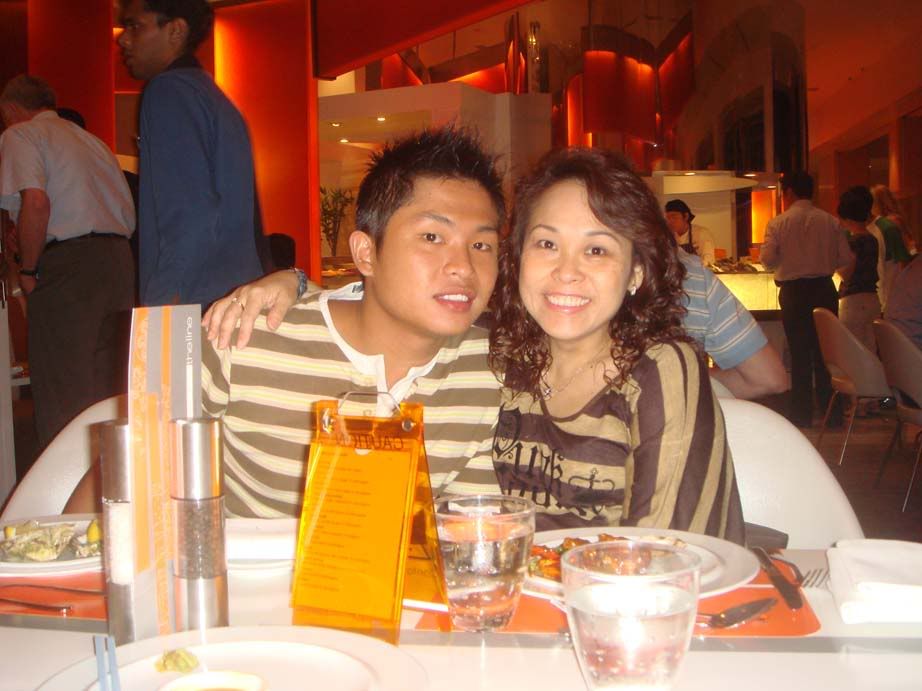 lolx.. so cute one she.... had fun catching up. Mummy kept saying she misses me alot.. aiyah but I drive to see her once a week ma... Bro got a new job offer at Carlton Hotel. Very proud of him! =)

He was eating the stuff and telling us... aiyah not worth it eat the seafood hahhaa funny...

Love them tons... went home feeling very happy and BLOATED... i think this week alone I put on like 5kg? Ok time for fat day clothes... sigh~