Yesterday I conducted lesson 2 of the beading class. We made a lariat, which was very classy...


Lunch was at Din Tai Feng... trying to smile for the camera and after the camera was put away, HG and I started to "furiously" debate about 'rights' and 'wrongs'... I am trying damn hard to look normal when inside I was boiling with angst... haha no la... just that I am not gonna lose this debate manz... no way... no way.... I'm one stubborn mule... =p And then HG used the slogan on my tee to SHOOT me la.... really wanna strangle him can! =p =p haha I shall not wear this tee le... hmmmph.... but the debate was fun though.... heh heh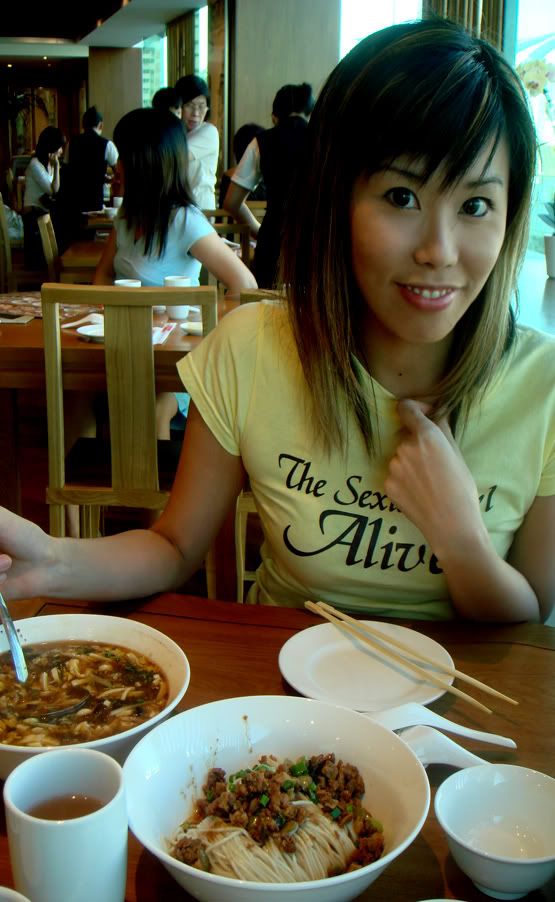 Then we went for a movie... Its super funny la... "Just Follow Law"....

Here's some singlish I remembered from the movie....

CC means Cover Ca-Chng ( cover backside )
BCC means Better Cover Ca-Chng ( better cover backside )
Tio Shoot ( kenna shoot )

Jack neo is just getting better and better, he portrayed the seriousness of work in a funny way... HG said that this is his best movie yet... The indian security guard is the FUNNIEST LA.... cannot tahan... haha...

Anyhow, I am super happy NEW charms from usa arrived... OMG!!! I just wired up a piece for pui luan who was super patient in waiting for this set of charms to arrive... letting it dry off before I show her pics...

AND I must say I am super proud of someone....I am super super proud of him... =)