heh heh... I'm back... after a long day of running around hahaha.... Went to collect the arm bracelet from belinda and re-did it abit... and then to amk to sign a cheque...

Went to New York New York cafe for lunch... I must say, the jittery piggy is a must try! I hate pork.. the smell irks me... but its super yummy can...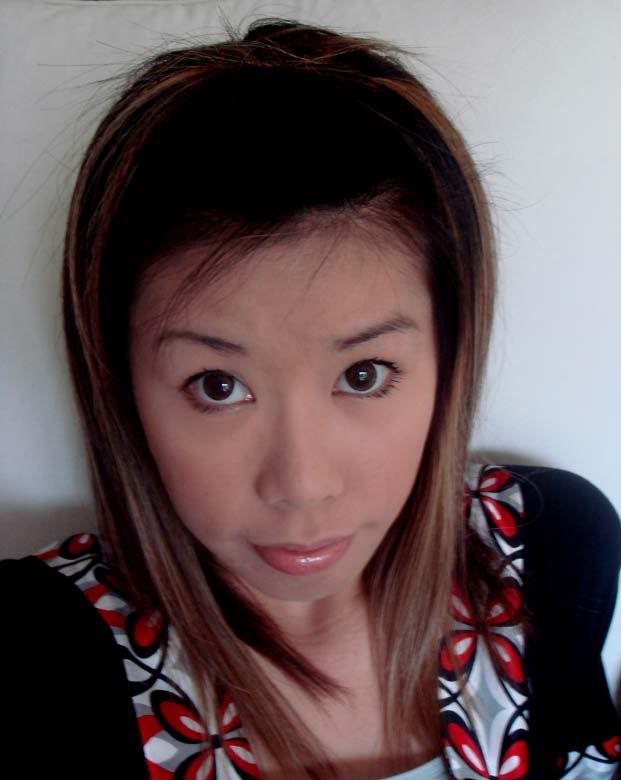 Satisfied face after lunch... =) and then I dropped by to buy some beads and items... and not forgetting a debate I had with PP again.... yeah AGAIN! haha... we debate often but end up agreeing .. that's a fruitful word exchange we always have... Anyhow, our quote of the day is....
"It's a choice if one wants to make a million a minute. But if one dies of a heart attack the next minute, tough luck manz." lolx...
I love these debates, it gets your MIND on the treadmill....
And also some things even if given to me foc, I would just throw it out and these are rejected goods. REJECTED manz... I'm not hard up... and its quite quaint how some things are purely substitutes and you do not even know until someone else points it out to you.. substitutes and rejects... A whole different issue... would discuss this with you peeps soon soon.... ;)
Anyhow,
Angelicious Creations
is going places... Been mailing out more overseas orders.. to the states and to australia, thank you lynnetta and sonia for your purchases... And to Malaysia...
I accept payments through paypals, my dears... so do drop by and take your pick.. =)