Yesterday night was dating night... lolx... well, I stopped being workaholic for awhile and took a break...

Went out with TT for dinner and movie... ate at De Village at The heeren...

LOVE their chicken breast with brown sauce.... hmmm whenever we go there, I always order the same food leh... lolx..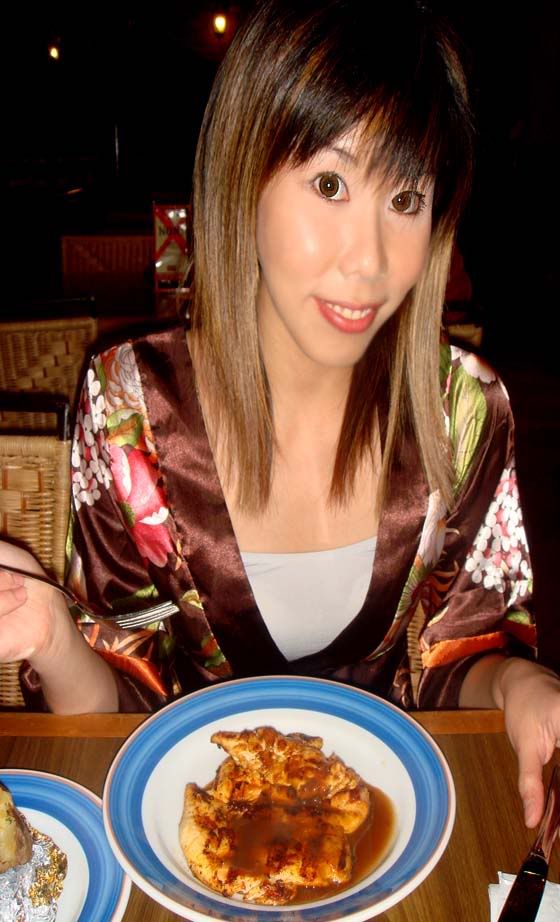 Actually wanted to watch the movie :300 which JY recommended but it was a sell out.... =p =p

And so, we watched "Letters from Iwo Jima"... shows about war and the blood spurting everywhere like nobody's business scares me... In fact most of the time when the soldiers were dying and during the famous japanese plot of suicide war, I was covering my eyes with my hands haha... and TT had to use his hands to cover my eyes too... just in case I took a mini peek and then start spurting out blood too... lolx... =p

I know I am supposed to discuss about substitutes and rejects... but I am too lazy to type a lengthy "speech" now... I'll go create new items instead heh heh...