Kissed and showed my little cousin lots of love...
My cutest darling cousin.... hugs hugs...


LITTLE MONK!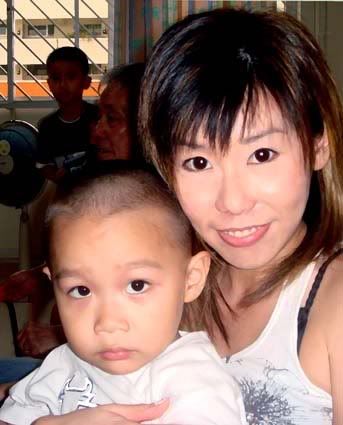 So cute... I asked him :"Do you love me?" He nodded his head then pointed at the bak gua... hahaha and so I have to bribe him....
My darling mummy and me

She does nag alittle but I still love her alot... she didn't want to take a photo because she said:"AI YOH! I never put make-up leh... tomorrow take photo ok? Tomorrow I dress up..." BUT no... I have to take a pic with her la... make-up or not she still looks pretty to us... I've got her eyes... lolx...
Brother and us...

And the man of the house... so handsome... lolx... well well we just have good genes la... =p *thick skinned* but its the truth... muhahahah Brother loaded some MP3 songs for me into my new hp -- Motorola V3xx and seriously I don't really know how to use it at all... =p very toot can?

Quite random but I saw the girls' pic and so i loaded it... haha


Alexis and Jamie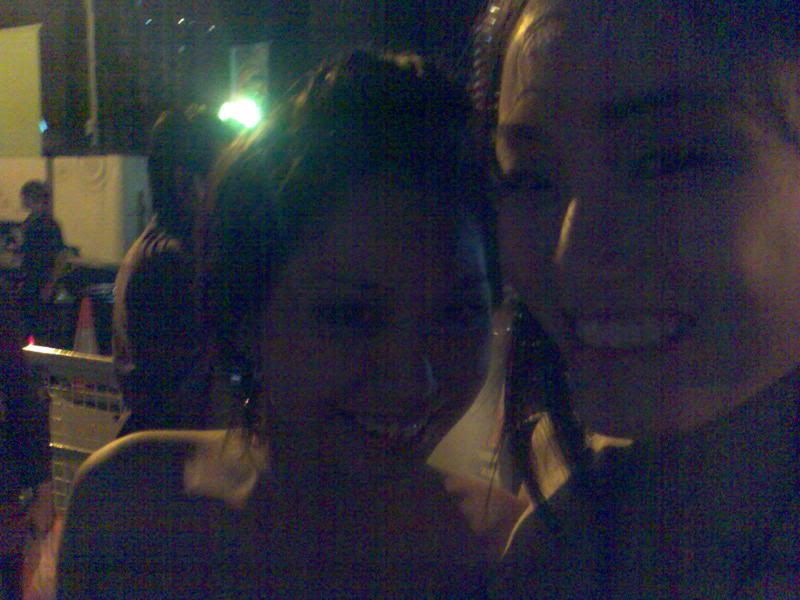 quite dark ah... =p

Continue my new year quest... anyway, I noticed my cousins are like quite tall.. 13 years old is already my height... Sigh... i feel so short.. haha... and in my external family, my male cousins at 11 years old is already 170cm... OMG! =p

Watched the replay of last night's show on tv and there's this horoscope thingy.. not that I really believe but anyway, it said that this year for dogs would be a good year except that when driving must be careful... and don't comment too much... =p That's about it...