After lazing the whole day at home yesterday.... PP became frustrated at how messy I made the living room to be.... haha ok lor... I "converted" my dining table to my work space and OH MANZ... made a mess as usual... well, jamie, ben and alexis came over and alexis said, "wah very messy."

=p *grins* Anywayz, at about 8pm, PP couldn't take the mess anymore, he said, "COME. Let's go to Ikea at Tampines. I want to revamp your pig sty."

Haha eh... say I very pig la... ok lor... *grunts*

I tell you the Ikea at Tampines is SUPER HUGE!!!!!!!!!!!!!!! The old Ikea is only the size of this Ikea's carpark... OMG... Huge huge huge... First thing I saw was this huge poster... haha yup yup yup would need this service...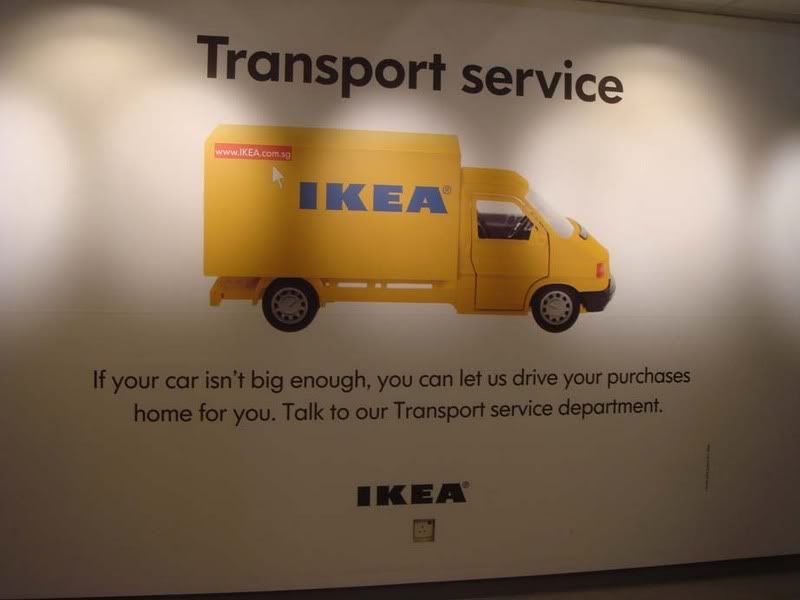 And their checkout counters where you get the self-serve items... FWAH... *shocked look*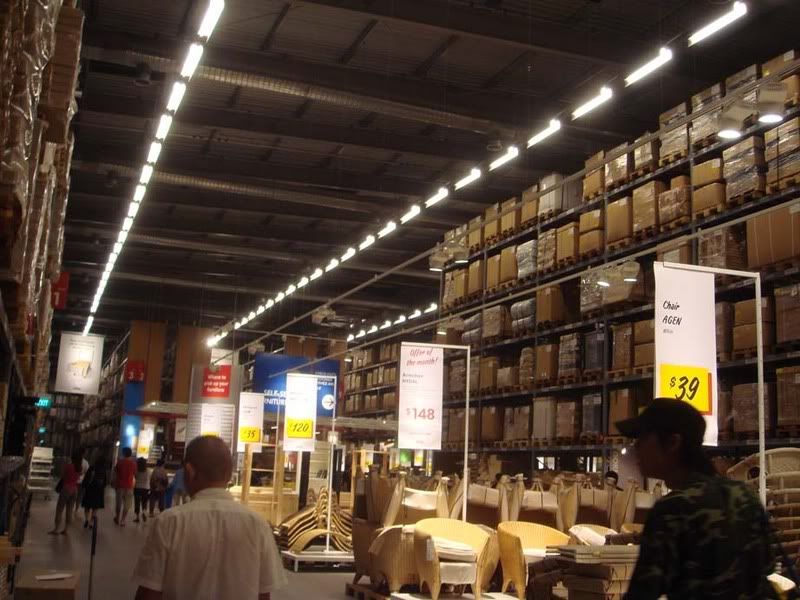 Anywayz, I ordered a new sofa, a two seater... BECAUSE I live ALONE can... no one sits on the sofa but me lor... except when people come over then I would have a problem la... haha
And also I got a new drawer and lots of stuff to organise my BEADS and charms.. OH MY GOD... so happy haha.... it'll be sent over tomorrow afternoon... yay!
Oh and one more new creations...
Check my websites for more info...
http://angelicious-creations.blogspot.com
http://xanga.com/angelicious_creations