Its 2.30am... but I can't sleep... Am obsessed with making earrings... =p

And when I close my eyes and lie in bed, all I can think of is the new unused beads... OH NO!!!! haha....

So I made these....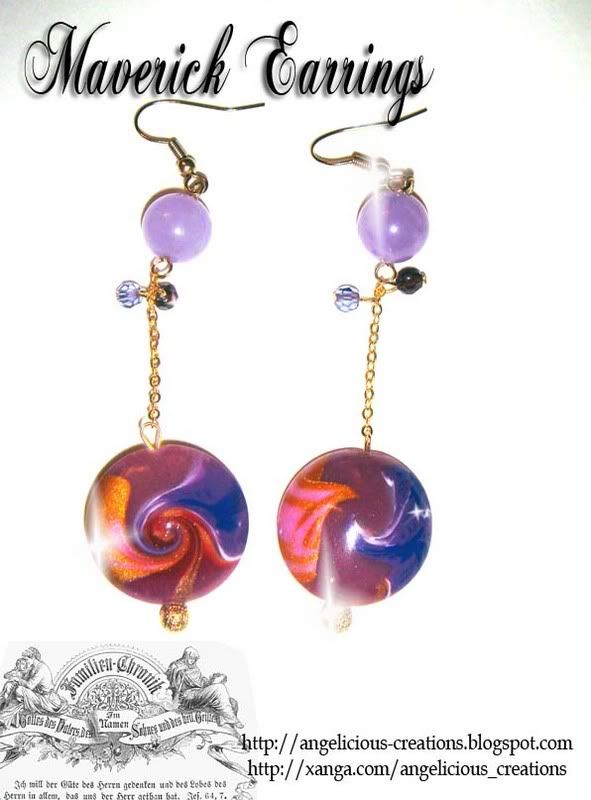 I can stare at these new beads all day long... seriously... they are so so so so PReeeetttty....
I'm sorry if you girls think that its very expensive... these beads are handmade and they are defintely 1 of a kind.... you cannot find them else where... OH MY GOD you absolutely have to grab one of these earrings....
Check them out at
http://angelicious-creations.blogspot.com
or
http://xanga.com/angelicious_creations
And I shall go get some rest... night nite people...